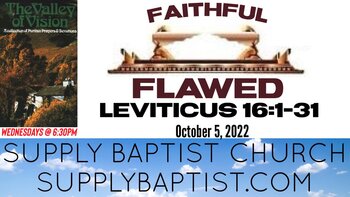 October 5, 2022
Passage: Leviticus 16:1-31
Prayer: The Precious Blood
Message: Faithful Over Flawed
Leaning on the prayer and progress of the Puritans with excerpts from "The Valley of Vision" & God's Eternal Word.
Lean on the Saints of the Path as we follow in The Savior's Promises and Provision.
Sundays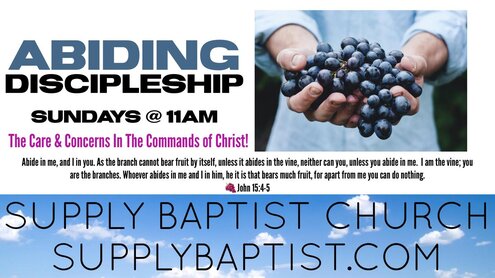 2022 Will be the Year of Discipleship at Supply.
Sunday Morning Worship will be examining and applying the Care & Concern in the Commands of Christ. Most believers can express the Great Commission from Matthew 28, they can convey the need for Evangelism & Baptism, but perhaps grow a a little hazy about what it means to "Teach all the things that He has commanded them."
Jesus draws a clear connection between Loving and Following with Abiding and Applying His words.
Join us. Sundays @ 11am as we start this Journey on January 2, 2022
Wednesdays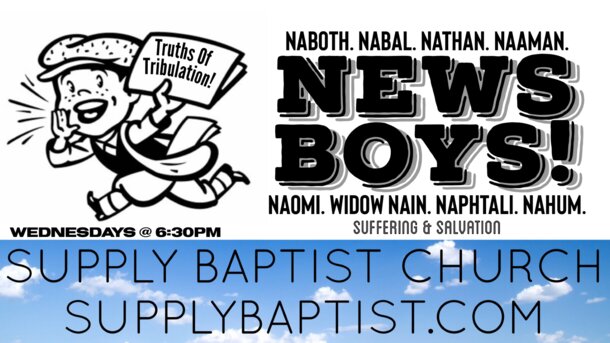 Summer Is Here!:
Starting a New Series!!
NEWSBOYS: Truths of Tribulation
What can we learn about Tribulation?
What do you need to know- beyond that Jesus' promise in John 16:33 that you will have it & that He will be with you THROUGH it!
Let's look at some "Nobodies" who serve as Newsboys with the Extra! Extra! Truths of Tribulation. Examining lesser known OT narratives…
Nabal, Naboth, Naaman, Nain and more!
Join us for a selection of topics that have either hyped or humbled me, outside of our traditional sermon series. A variety of passionate problems &/or Opportunities on my plate.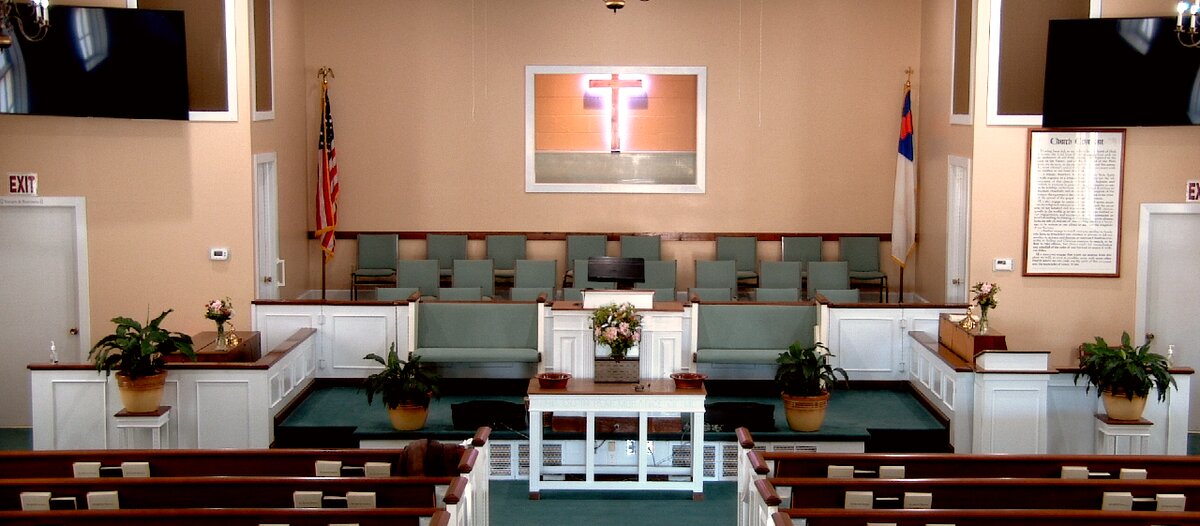 Service Times